WE GUARANTEE RESULTS OR YOUR MONEY BACK!
Our mission is to help clients reach optimal health in the fastest, smartest, safest, most effective way possible.
MEMBER SUCCESS
STORIES
With a gym designed around you, we think you'll love it here.
Sheila Lost 70 POUNDS!
At age 60 I was grossly overweight, had two knee replacements and was on various medications. It was time to get serious about getting healthy.
Kathy Lost 40 POUNDS!
I was on the verge of turning 50 with numerous family health risks when I decided, enough was enough!
Meet your team leaders. The coaches that will help you reach your
goals and become apart of the R.R. family.
Small Group
and 1 on 1 Training Available
Now accepting new clients.  Call today to schedule a FREE consultation.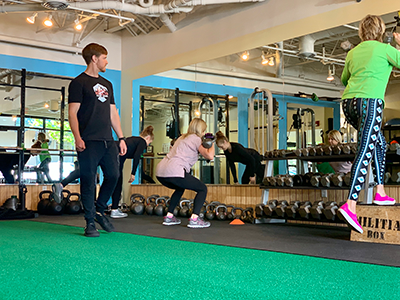 31 Dec 2020 admin
The term, eat clean, has nothing to do with washing your food and has everything to do with eating in a way that promotes fat loss. While it may sound simple enough, in reality it's challenging to stick with a...
Read More