WE GUARANTEE RESULTS OR YOUR MONEY BACK!
Our mission is to help clients reach optimal health in the fastest, smartest, safest, and most effective way possible.
MEMBER SUCCESS
STORIES
With a gym designed around you, we think you'll love it here.
Sheila Lost 70 POUNDS!
At age 60 I was grossly overweight, had two knee replacements and was on various medications. It was time to get serious about getting healthy.
Kathy Lost 40 POUNDS!
I was on the verge of turning 50 with numerous family health risks when I decided, enough was enough!
Meet your team leaders. The coaches that will help you reach your
goals and become a part of the R.R. family.
Small Group
and 1 on 1 Training Available
Now accepting new clients.  Call today to schedule a FREE consultation.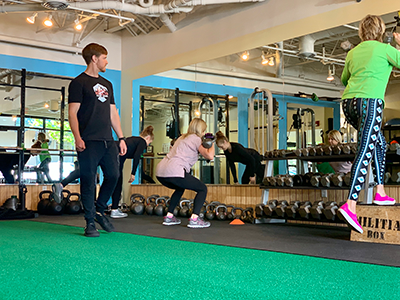 28 Nov 2023 admin
The holidays have arrived with all the high-calorie food and drinks of the season. It's really no wonder why most of us gain weight during the next five weeks. Sweet temptations are everywhere. Holiday cookies, gingerbread houses, pumpkin pies, and...
Read More